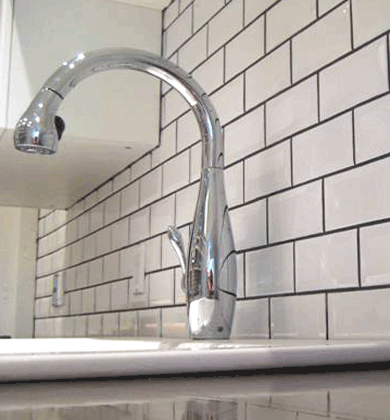 Tile and Grout Cleaning Services in Germantown & Washington, D.C.

Dirt trapped in the pores of your tile and grout can cause your surfaces to look dark and dirty and can be impossible to remove with traditional cleaning methods. Milestone Restoration offers a convenient, no hassle alternative.

Our powerful truck-mounted cleaning system will safely remove built up dirt and grime returning your tile and grout surfaces to like-new condition, saving you valuable time and money.

Milestone Restoration's methods revive and preserve all tile and grout surfaces including bathrooms, showers and counter tops. Our processes prevent mildew and leaks from damaging your tile and guard against staining and scratching.

Tiled area will be pre vacuumed and sprayed with hot cleaning agents.

Then the floor would be buffed with a rotary cleaner to evenly spread the cleaning solution and to clean the grouting and the tiles efficiently.

Finally cleaning agents will be removed and the floor cleaned. If necessary industrial blowers will be used to dry the surface leaving the floor sparkling clean.